Discover Mandurah From Our Beautiful Waterways
Discover Mandurah and Follow the Water Trail
Discover Mandurah - From Our Beautiful Waterways
Based on Cooleenup Island, you can visit the historic flour mill. Here you can explore the island and learn about the history. There's a toilet, a BBQ area and a grassed playground. You can stay here overnight.
This cafe / deli offers bait, ice, burgers etc and some minor provisions. It is also a licenced liquor store. Very popular with our hirers. You can also stay there overnight and there is power for some houseboats can connect to.
Sandy Cove Tavern is a restaurant and bar with TAB and this area also gives access to Murray Waters Chinese restaurant and a deli / cafe. There is a maximum of 4hrs stay in this location, no overnight stays are permitted.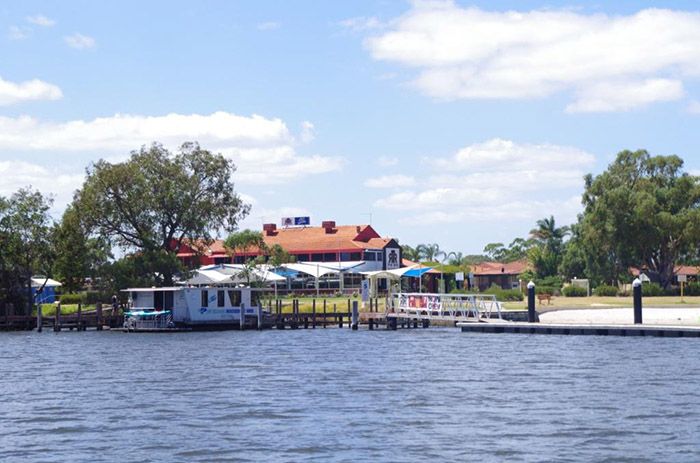 Jetty's is a bar / restaurant which is a popular stop for families as it provides large grassed areas for kids to play as well as a small beach section for water fun. Overnight stays are permitted.
The famous 'Ravo' is a popular place for locals and visitors to grab a nice meal on the banks of the River. Often has live music, giving it a great atmosphere. Mooring is opposite at our privately owned base and you can walk over the bridge to access. This is the last permitted stop for Emily Louise. Overnight stays are permitted.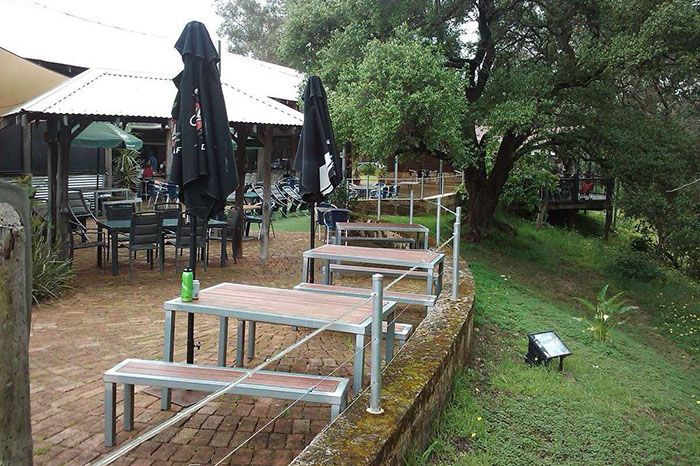 A peaceful 2 hour journey from Ravenswood up to the end of the river takes you to the last stop for houseboats. You can grab a meal and a drink here. There is room for only 1 houseboat to moor overnight.
Nearby Redcliffe is Peel Zoo where you can observe and feed the Australian wildlife. Great place for families to visit.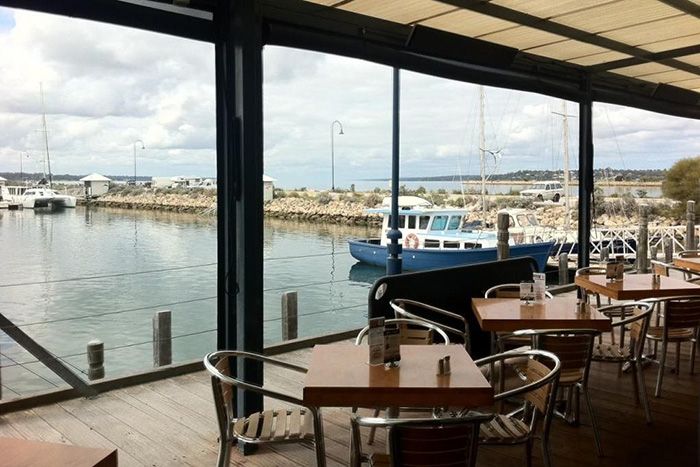 Cafe Coast is a nice cafe / restaurant located at Port Bouvard in Mandurah. It has a fish & chip shop nearby. Overnight stays are permitted. At night, the dock lights up the water which is a nice feature.
Dolphin Quay is located in Mandurah. It offers many places to eat such as Oceanic Bar & Grill, The Oyster Bar, as well as a playground for kids to play.