Fiesta on Siesta - Mandurah Holiday Accommodation and Party Houseboat Hire
Posted on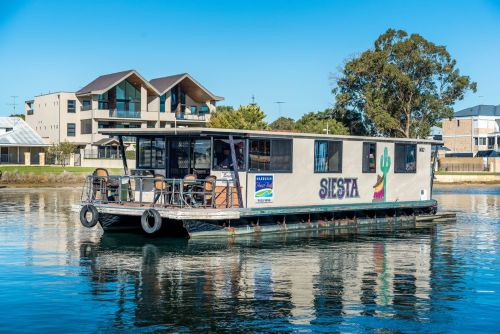 If you are looking for a few days away and don't wish to go too far, then we recommend a Houseboat Holiday in Mandurah! Yes, explore the stunning waterways, wildlife and dolphins from the comfort of your own Houseboat Accommodation from Mandurah Houseboats.
This weeks featured Houseboat Holiday Accommodation is none other than "Siesta"!
Siesta is a truly great Houseboat to share with family and/or friends and departs from Dolphin Quay in Mandurah.
While you "Fiesta on Siesta", you will enjoy a wonderfully large and spacious family-come-party Houseboat. Enjoy a short holiday, or a weekend break as you take in all the beautiful surroundings while on board Siesta with its stylish Mexican décor. Siesta is a ten berth Houseboat and can also be used for day trips, parties or overnight accommodation in tMandurah's beautiful "Dolphin Quay".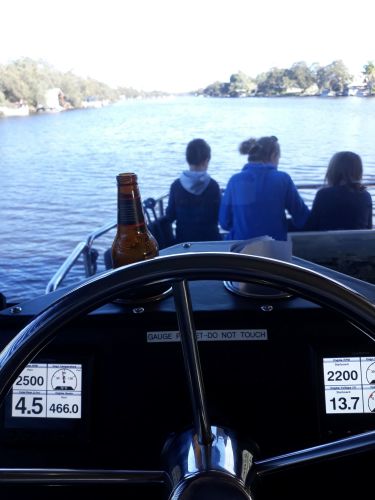 Siesta has spacious open-plan living with two double bedrooms, the third bedroom has four bunks. There are also two bunks at the rear. Siesta has two toilets for everyone's convenience.
The Siesta Houseboat boasts a covered front deck area with an outdoor dining setting and a BBQ, large covered rear deck with a fantastic swim platform and great for fishing and crabbing.
So, what are you waiting for, Book Siesta right now by calling (08) 9535 9898 and don't forget to mention "Mandurah Holidays Website" and this blog for a Winter's discount!